CALENDAR
WEEK 1: How are we going to define academic memoirs?
Wed. 9/9
Due:
"
Techno-VELCRO to Techno-memoria
" by Patricia Freitag Ericsson & Paul Muhlhauser
"They Call Me Dr. Ore" by Ersula Ore
"
The Tale of Two Soundscapes: The Story of my Listening Body
" by Steph Ceraso
"
How to Write a Memoir
" by William Zinsser
"
3 Rules to Write World-Changing Memoir
" by Jeff Goins
"
This Is How You Write a Memoir: Rules for the much-maligned form
" by Katie Roiphe

WEEK 2: What has been the impact of academic memoirs?
Wed. 9/16
Due:
Academic Lives: Memoir, Cultural Theory, and the University by Cynthia G. Franklin
WEEK 3: How do we conduct research on the self and our families for academic memoirs?
Wed. 9/23
Due: Beyond the Archives: Research as Lived Process by Gesa E. Kirsch and Liz Rohan. Read the following sections: Introduction (1-9), Part 2 (47 – 80) and Part 3 (83-135)
"To
Preserve, Digitize, and Project: On the Process of Composing Other People's Lives
" by Jody Shipka
WEEK 4:
Wed. 9/30
Due: NO CLASS. I'll be at Washington State University.
WEEK 5: What storytelling and theoretical choices do we make as we condense our lives into a book?
Wed. 10/7
Due: Bootstraps: From an Academic of Color by Victor Villanueva
Skype Conversation with Victor Villanueva (5pm)
WEEK 6: How do we blend different literary genres into our memoirs?
Wed. 10/14
Due: Borderlands/La Frontera: The New Mestiza by Gloria Anzaldúa
WEEK 7: How do we explore the memoir in short form?
Wed. 10/21
Due:
"
The Quiet Country Closet: Reconstructing a Discourse for Closeted Rural Experiences
" by Garrett W. Nichols
"
The Bubble
" by Daniel Anderson
"
Being Placed (Not!): Edited Popcycle
" by Sarah Arroyo
"
Road Trip
" by Lynda Rutledge
"
Custom Orthotics Changed my Life
" by Richard Holeton
WEEK 8: How do we use our academic journey as a memoir topic?
Wed. 10/28
Due:
Chapter 3
of Transnational Literate Lives in Digital Times by
Gail E. Hawisher, Cynthia L. Selfe, Patrick W. Berry, Maria Lovett, Shafinaz Ahmed, Sophie Dewayani, and Yu-Kyung Kang
"
The Essence of a Traveller's Path
" by Ashley J. Holmes
"
Writing Myself Into Existence: A Writer's Odyssey in the Form of an Abecedarian of Sorts
" by
Arthur Asa Berger
WEEK 9: How do we explore our family histories through memoir?
Wed. 11/4
Due: "
The Olive Project
" by Erin Anderson
"
Bridge: a duet
" by Steph Ceraso
"
How the Internet Saved my Daughter and How Social Media Saved My Family
" by Mark C. Santos
Skype Conversation with Steph Ceraso (6 pm)
WEEK 10: What stories are missing?
Wed. 11/11
Due: "I Wish We Were Reading/Watching/Listening to/Experiencing This" Presentations
WEEK 11: How do we collaborate in creating memoirs and how do we explore our experience in different genres?
Wed. 11/18
Due:
Everyday Chica: Music and More
by Cecilia Rodríguez Milanés with musical accompaniment by Kevin Meehan and Jorge Milanés (CD).
"
The Law of Progress
" by Cecilia Rodríguez Milanés
"
Three Mini Essays on Writing and Reading: Cecilia Rodríguez Milanés
" by Cecilia Rodríguez Milanés

"Cecilia Rodríguez Milanés Reading 'Barbie'"
"An Interview with Cecilia Rodríguez Milanés" by Kevin Meehan (PDF).
Skype Conversation with Cecilia Rodríguez Milanés (7pm)
WEEK 12
Wed. 11/25
Due: NO CLASS. THANKSGIVING BREAK.
WEEK 13: How do we combine short memoirs into a longer piece?
Wed. 12/2
Due: Provocations by Jody Shipka, Alexandra Hidalgo, Erin Anderson, and Trisha Campbell
Skype Conversation with Erin Anderson (5 pm)
WEEK 14: What are our own stories?
Wed. 12/9
Due: Final Project
Presentations
Powered by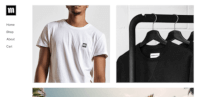 Create your own unique website with customizable templates.